Fireside Chat Event with Chieu Cao: Co-founder and CMO
Chieu is Co-founder and CMO of Perkbox, Europe's fastest-growing employee experience platform. Chieu was responsible for building the Perkbox brand from scratch. Now, Chieu focuses on leading Perkbox's strategy, vision and culture as it goes global, while also championing happier workplaces across the UK. Prior to co-founding Perkbox, Chieu established himself as a tech marketing force to be reckoned with, leading initiatives for brands including Microsoft, Amazon and Yahoo.
EXCLUSIVE: Interview with Levi Roots.
He talks…
* How his Grandmother taught him all he knew about cooking and singing
* Spotting an opportunity to turn his passion into a lucrative business
* Why he went on Dragons Den with his guitar and chnaged the game
* Moving to the UK at 12 years old not being able to read or write
* Experiencing racism for the first time
* His relationship with Peter Jones and Richard Farleigh 12 years later
Founder of Padua Communications
Founder of Gemini Parking Solutions
Founder of James White Drinks
As Strategy Director, Ed is responsible for driving the brand, design, and innovation strategies that Bulletproof create for clients. Central to this is framing the business problems that clients face in a clear and inspirational way for the design team to understand and action, ensuring the best creative and commercially successful solutions are delivered in line with the brief. Ed is also responsible for applying and tailoring Bulletproof's own strategic tools to individual projects.
Previously to Bulletproof, Ed worked for Pearlfisher, Interbrand and Coley Porter Bell where he honed his expertise in brand strategy and worked with a wide range of influential and international clients including: Green & Black's, SAB Miller, Absolut, Unilever, Hays Recruitment, Musgrave (Supervalu, Centra, Londis, Budgens), Nissan (Infiniti), P&G, Rio Tinto, The Co-operative, Pernod Ricard, Nestlé and John West.
Josh Wilson is an executive producer, entrepreneur and philanthropist with a proven track record in business and television. He now executive produces TV programmes for broadcasters and runs campaigns for major brands around the world through his companies Wilson Worldwide Productions and The Film Corporation.

An experienced producer, featured on the Forbes 30 Under 30 list for entertainment, whose programmes have been aired in over 150+ countries worldwide, has executive produced Mission Mudder and Chasing the Dream for Sky, and has credits for major companies including Jeep, Lucozade, Wilmington PLC, The ARK Group, Advanced Vision Care, The Chrysalis Programme, International Compliance Association, International Compliance Training and more.
events
Confirmed Speakers for 2019 (more to come):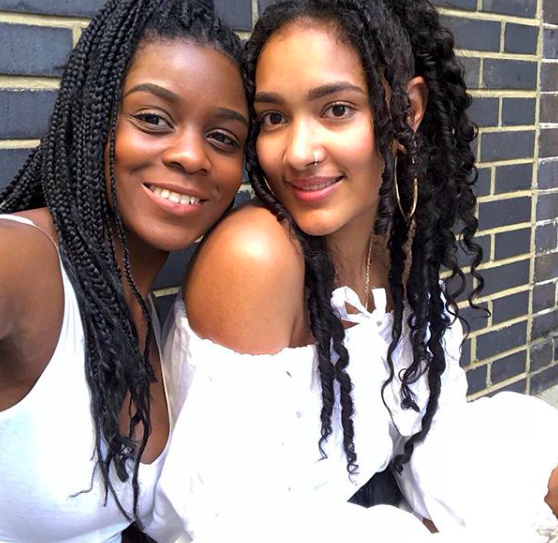 Jade Douse and Symone Mills, co-founders of Oh Hey Girl
Chieu Cao, founder of Perkbox
Serial Entrepreneur and Business Consultant Mavis Amankwah
att Haycox, Investor and founder of Funding Gur

BOOK CLUB
The first book of the year:
We chose this book to kick off the year, because boxes are everywhere, even in business. It's a deeper topic and one we should definitely explore further and this book allows us to look into why we tend to use boxes, sometimes without realising that we're doing it.
About the Story of Boxes:
By investigating our unconscious and conscious boxes – and sharing inspirational stories and easy-to-grasp examples – this always cogent, sometimes funny book gives you a new way of thinking about reality. The book explores some of humanity's most salient and enduring boxes, including gender, race, sexuality, religion, and class – and gives you a key to unlock the boxes in your own mind.

The Story Of Boxes, The Good, The Bad & The Ugly - The Secret to Human Liberation, Peace and Happiness by Rúna Magnúsdóttir and Nicholas Haines is a new way of looking at the world, explains what limits us as human beings, and sets us on a path to be and love who we truly are.